The product is in English
Description
Description:
Automatic infrared thermometer

Wall Mounted Fever Digital Infrared Ir Forehead Thermometer Non-Contact Infrared Thermometer Forehead
Technical Data
1. Product Name: Non-contact infrared rapid thermometer
2. Measurement method: without contact on the forehead
3. Temperature Mode: °C or °F
4. Accuracy: ± 0.2 (34 ~ 45 °C)
5. Automatic alarm for abnormal temperature: red light flashes, continuous alarm 'Di' sound
6. Distance: 5 ~ 10 TZT
7. Charging method: USB or lithium battery (18650 Li-ion)
8. Placement method: nail hook / double-sided adhesive sticking / bracket fixing
9. Display: digital display
10. Measuring temperature: 0 ~ 80 °C
11. Environment temperature: 5 ~ 45 °C
12. Response time: 500 ms
13. Working wave: 5 microns
14. Standby: 5 s
15. Net weight: 350g (excluding lithium battery)
16. Gross weight: 500g
17. Product size: 170mm * 115mm * 140mm
18. What's on the box: one machine, one USB cable, manual, certificate, adhesive strip, screws
19. One box: 12 sets / box
20.12 sets / box size: 46TZT * 38TZT * 43TZT
21. Packing gross weight: 6.72kg
Advantage
n
1. Non-contact, no need to hold hands to avoid cross infection.
2. Brand new chip, faster sensing time(0.1 s); the pass rate per minute is greatly improved (50 people / min).
3. High temperature measurement accuracy, precision tolerance: ±0.2 (34 ~ 45 °C)
4. With warning light for detection failure and warning light for abnormal temperature.
5. Can be connected to USB power supply, charging treasure, self-installed lithium battery.
6. The computer can record data in real time and export records.
7. High-definition display, 5 meters viewing distance.
8. Intelligent infrared forehead thermometer, no need to hold, can be hung / double-sided tape / fixed bracket, etc.
9. Can be applied in Office / Subway / Family / Supermarket / Shop / Community / Entrance etc.
Practical In Use: The thermometer features the high-precision infrared sensors, which makes it feature the stable and reliable performance, and the thermometer features the strong adaptability to ambient temperature, which can still be used normally in complex environments.
Wide Applicability: The digital thermometers are designed for all ages, adults, infants and the elderly. Not only does it support forehead or ear function, it can also randomly obtain the surface temperature of any object and the temperature of pets.
High Quality: In order to provide reliable results and ensure excellent performance, we apply updated high-precision sensor probes and the latest smart chips to the thermometer. So the thermometer is faster, more reliable, and more secure to use.
Durable Design: The thermometer can be adjusted within the range of 3-5CM/1.18-1.97in(about) which requires no a fixed measurement distance. And the thermometer features the excellent durability.
High-definition Display: The thermometer features the LCD large-size liquid crystal display, high brightness with backlight, clear and soft display, thus making reading clear.
Specifications: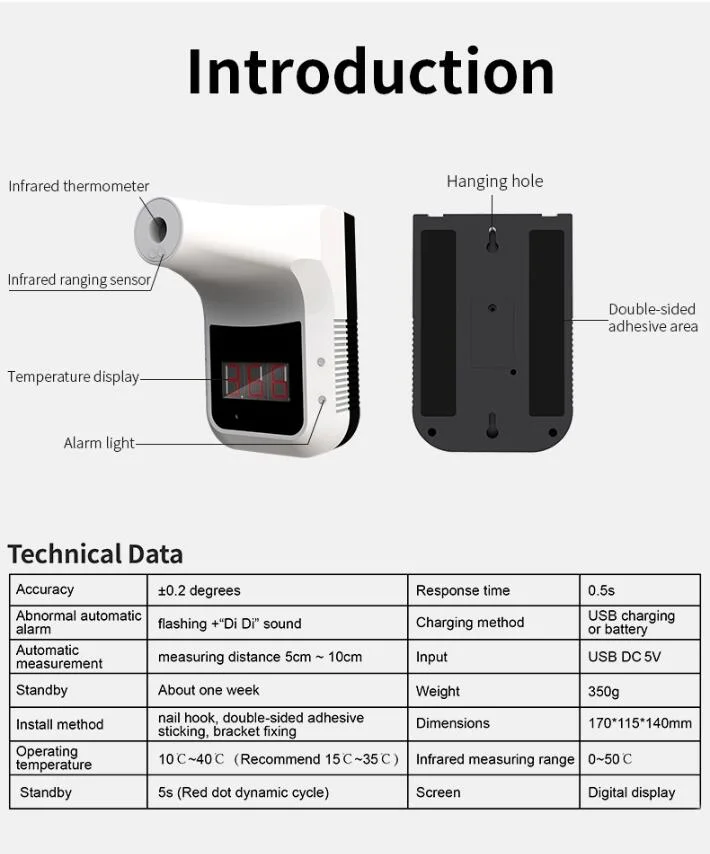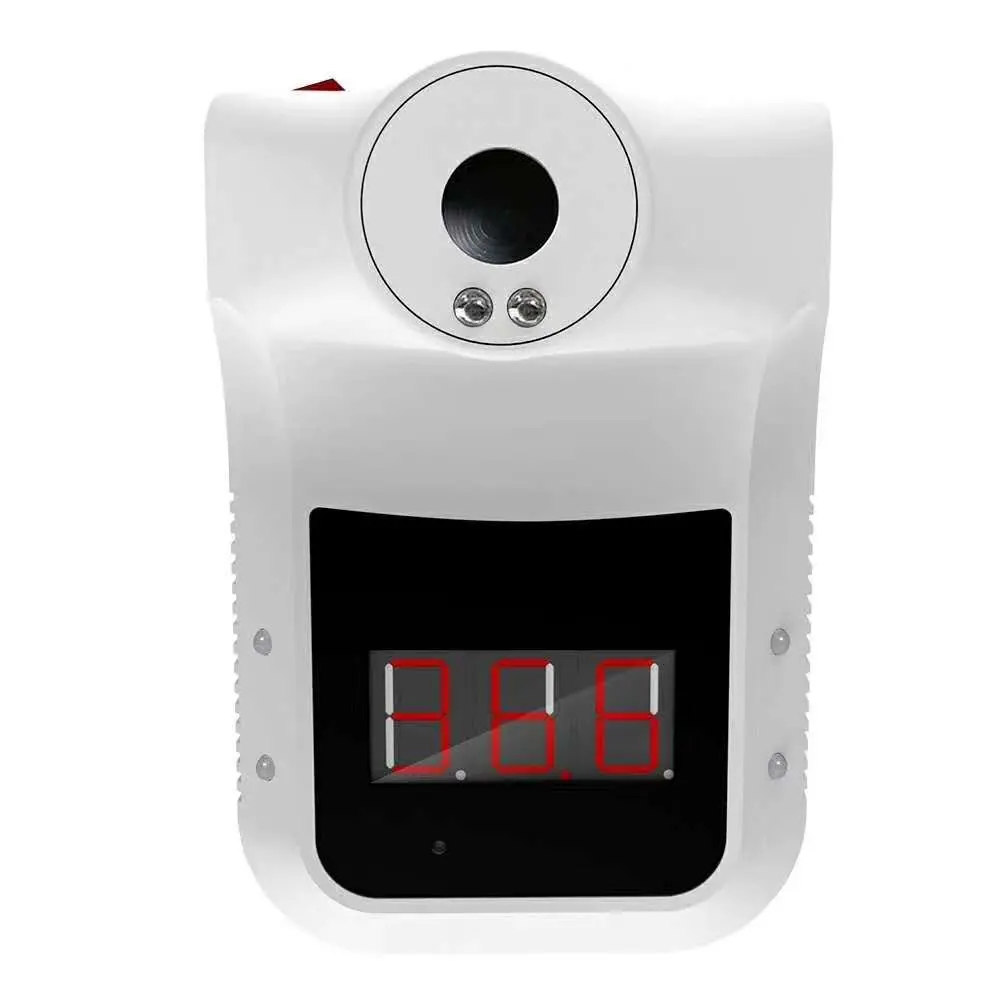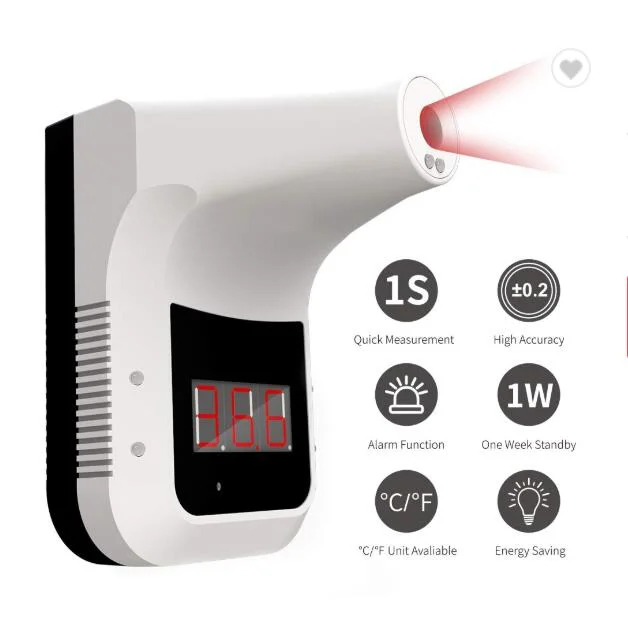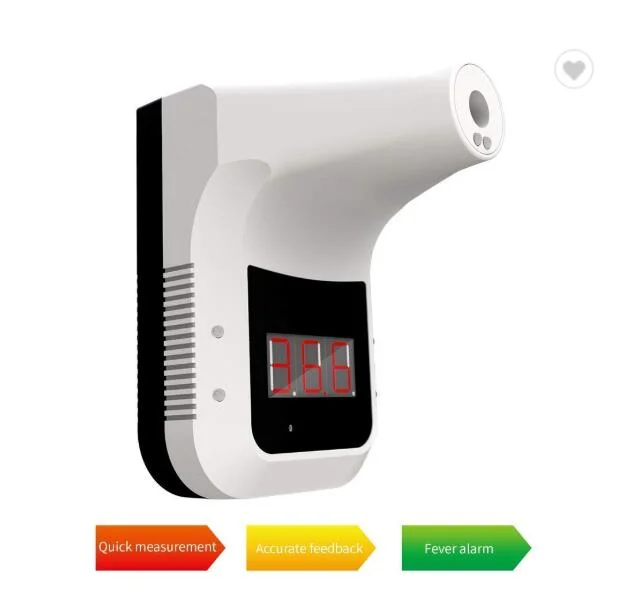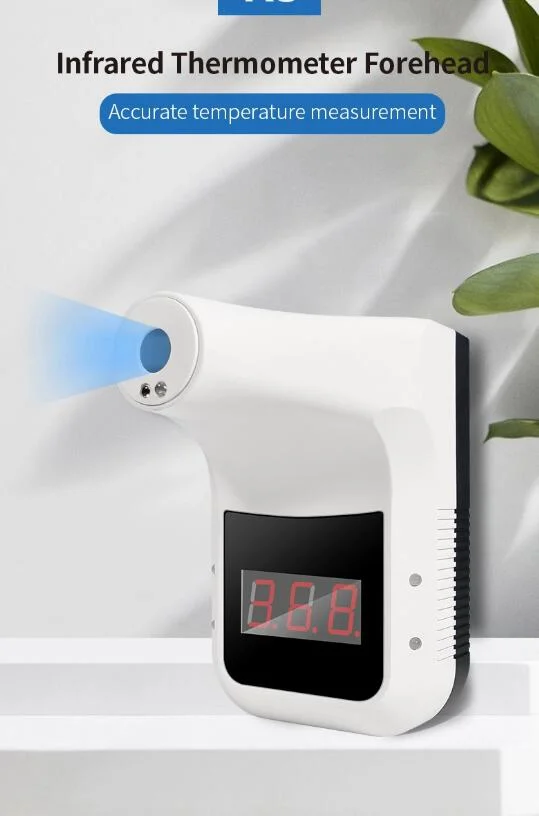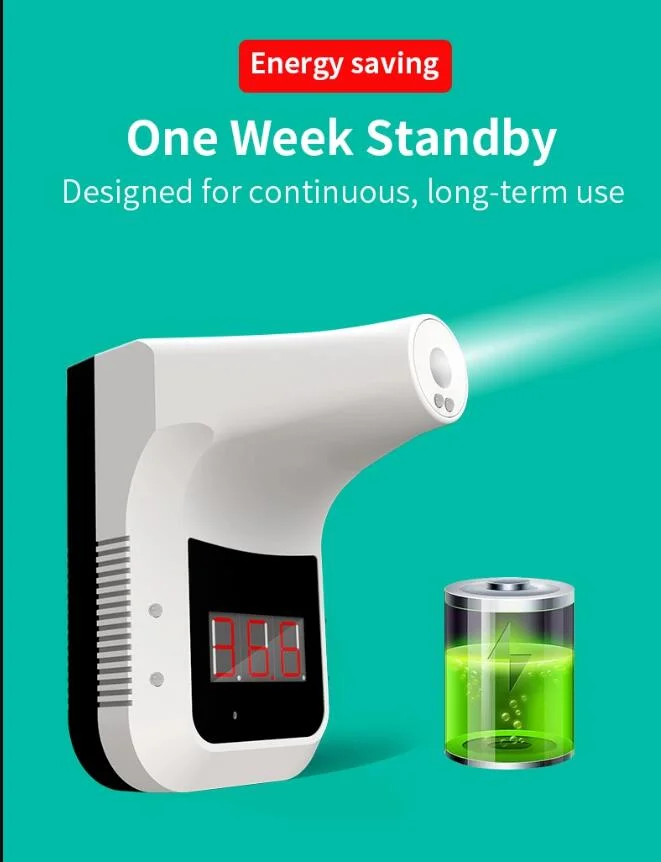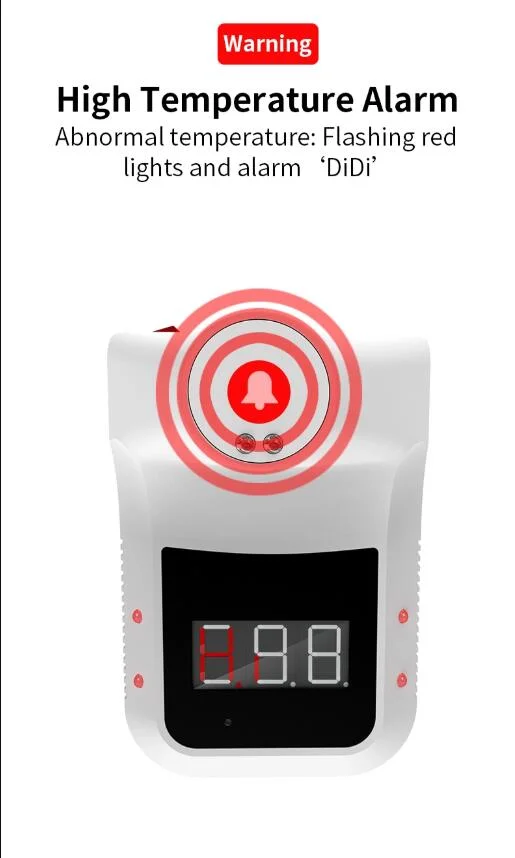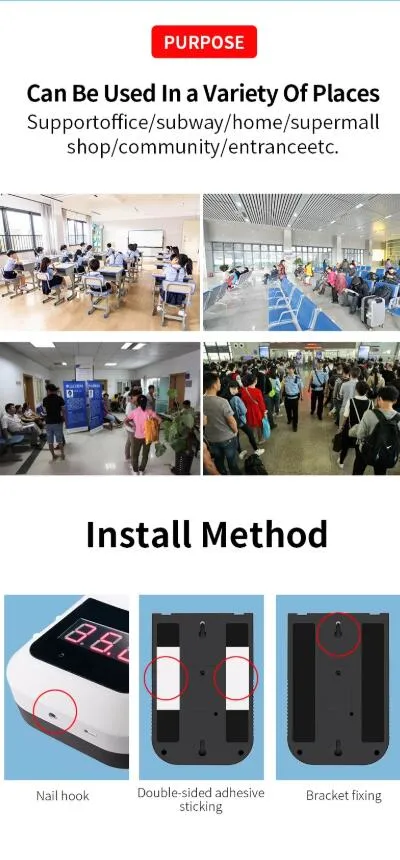 Package Included:
1 * thermometer (without battery)