Product Description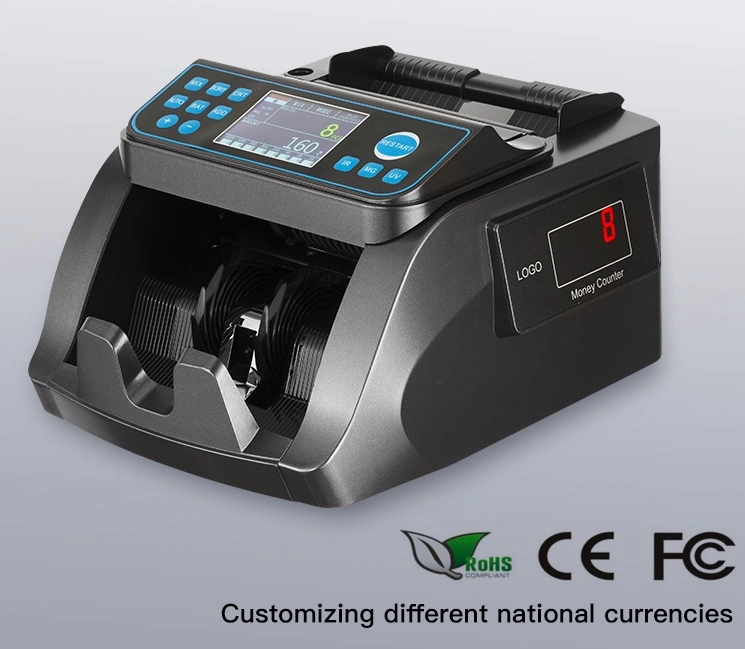 1.Automatic start,stop and clear
2.Detecting fake banknotes by UV(ultraviolet),MG(magnetic) and IR(infrared),MT(Metal thread),3D(Sizes) Detections
3.Color sensor detections + 3D detections
4.Alarm when detect fake bills and error code show on display
5.With batch,add and self-checking function
6.Automatic half-note,chained-note,double-note detection
7.Mix value counting function,show total amount and total pieces of each denominations
8.Denomination sort function based on first banknote
9.With voice function
10.Suitable for counting and detecting most currencies in the world
11.Can be customized according to customer requirements

50(W)*110(L)-90(W)*180(L) mm,0.075(T)-0.15(T) mm

Hopper and Stacker capacity

6 digits Counting Display, 6 digits Batch Display

(L)310mm X (W)280mm X (H)190mm
Detailed Images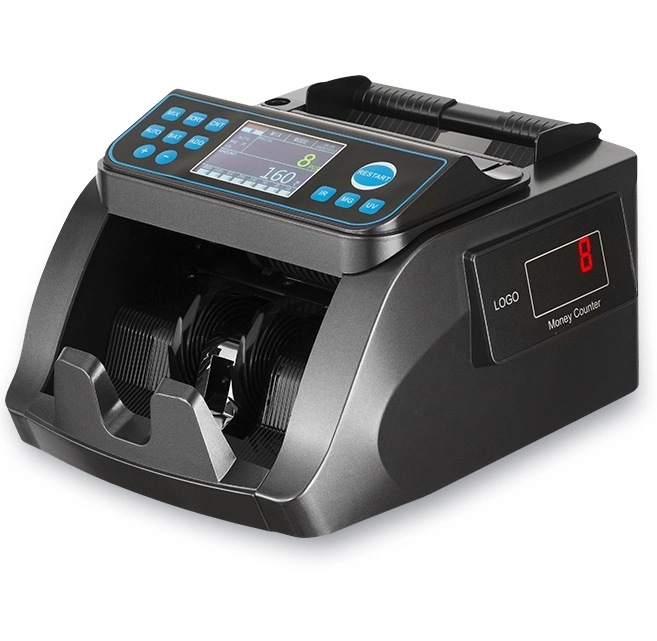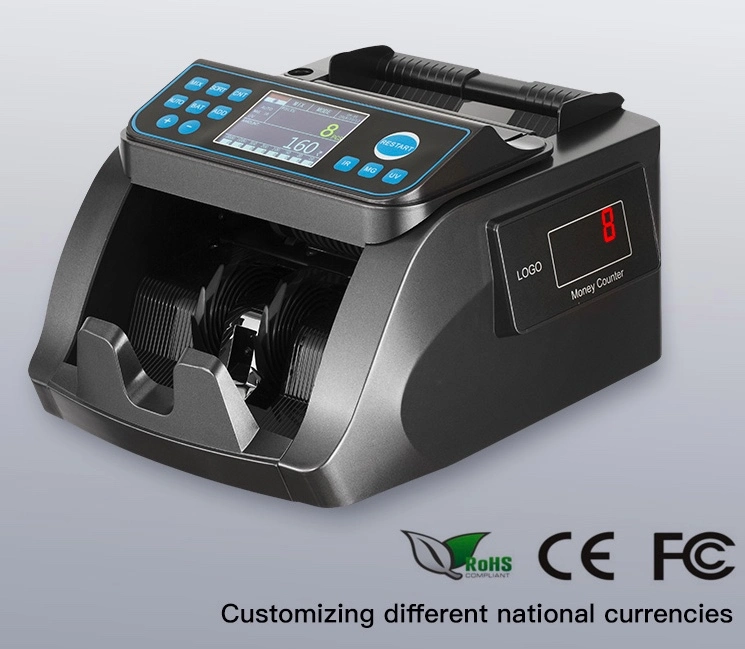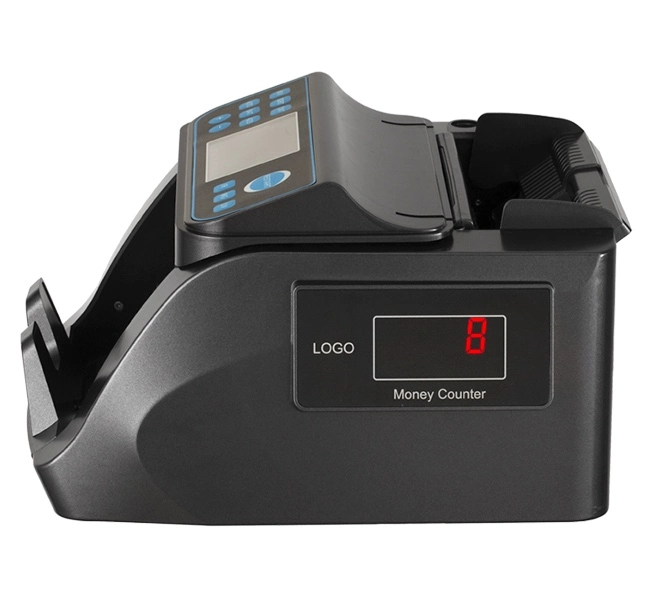 We focus on manufactur bill counters for more than 20 years.Our bill counters can identify counterfeit currency from many countries with UV MG IR MT function.
TFT(Thin Film Transistor) display, can be customized according to customer requirements,like language, content you want to show, also can change TFT display to LCD,LED.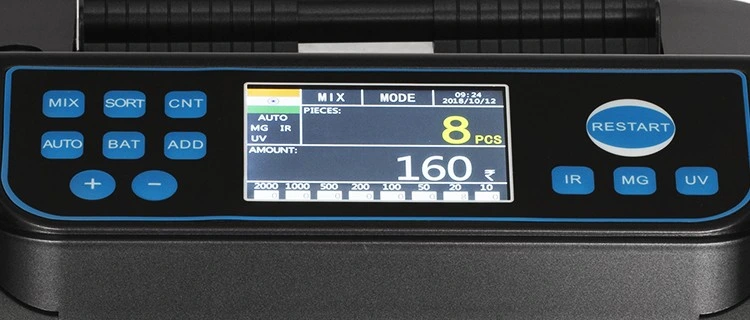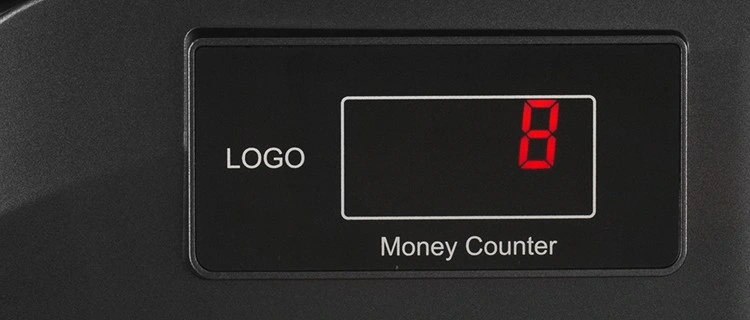 With clearing and receiving sensor,automatic start,stop and clearing,make the counting speed more smoother and faster.