Low altitude flight drones
Gun shape UAV Drone interception system
Module:
AAT-GUN-3UG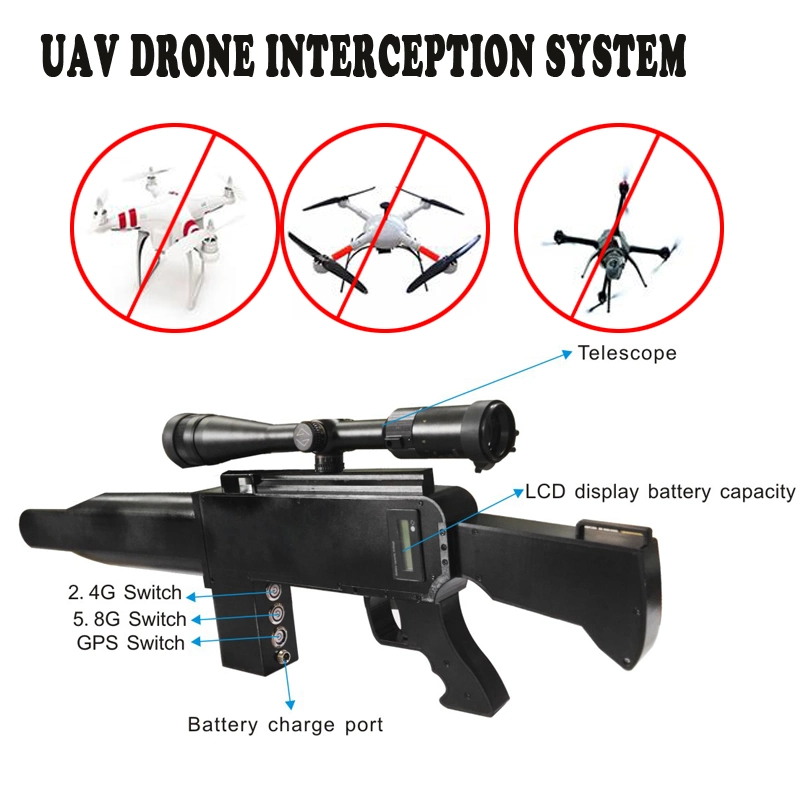 Low altitude flight drones
Gun shape Telescope UAV Drone interception system
Module:
AAT-GUN-3UG
Overview:
In recent years, Drone market growing fast, All of the factory such as DJI, DOBBY and
XAIRCRAFT are
continually to development and production of drone, "Black flight" always hurt people and damage something, In the second half of 2016 had happened Hundreds of accidents, for example 1. Made flight be stop, Drone fell towards the earth in large-scale activity and hurt people. Recent is Canada flight accident
,
black flight hurt people in Ningbo highway. It follows that black flight is a big hidden trouble. Government without monitoring and management to black flight, only adopt a strong measure to safeguard aerial safety.
AL ASAR TECH
a superior security equipment supplier, independent research and development drone jammer, drone jammer jamming satellite positioning signal aim to whole GNSS GPS, Including to :GPS/Big Dipper/GOLONESS/GPS; At same time jamming ISM 2.4G and ISM 5.8G which signal be frequently-used by drone, Jamming picture the positioning of drone remote control to get emergency landing, return flight or hanging in the air the effect. The drone jammer Which be independent research and development by AL ASAR TECH Function is strong, far interference distance from 1 to 1.5 km.
Product picture:
1000-1500 M Jamming range
RF interference any kind of low altitude flight drone GFSK control the signal
Specialized to control low Altitude flight drone
Features:
Manily aimed at the
mainly aimed at drone it is in flight or flight aeromodelling mandatory controling
,
Long-distance Cut off connection between drone and controller,
Through the interceptor instrument can be forced landing of drone or forced return voyage, to ensure the safety of area of low-altitude airspace,
LCD display battery capactity and Voltage
Integrated main equipment, battery,
Each band can alone switch on/off.