Customer Power Consumption Data Collection and Monitor Device



Description:
Concentrator is the centre part of centralized meter reading system, which take responsibility in data reading through carrier/RS485, and then communicate with primary station by using GPRS/CDMA/Ethernet.
Features:
1. Data Collecting and Handling
It can monitor and collect real time electricity quantity, month end electricity quantity, day freezing electricity quantity, curve data of interval 1 hour from important user, working status of electricity meter and etc automatically
2. Storage Function
It can manages at least 1000 sets of single phase electricity meters, 200 sets of three phase multi function carrier electricity meters for each concentrate. 31 days 0:00am freezing data, 12 months end 0:00am freezing data and 10 important users 10 days 24 on time data.
3. Timing Function
It has time unit which can be timing by master station, the error for time unit is less than 0.5s per day, and it can handle broadcast time adjust for meters in the system.
4. Setting Function
It can set number of concentrates, communication parameters refers to master station, meter reading, master schedule ratio, line loss threshold value, router and meter number.
5. Remote Control Function
Support for remote control through master station.
6. Complement copy, warming,onsite reading, important user, line loss calculation per day, event log, safe working and remote upgrade.
Function:
-It is responsible for collecting and reserving data of the whole one meter.Management of up and down passage.
-Concentrator and upper level management system way of communication.
-Infrared communication.
-GRPS has fuction of automatic freezing.
-Concentrator and down level meter of reading meter module way of communication.
-electricity carrier way of communication.
-RS485 way of communication
Specifcation:
Parameter
RDK-JZQ
Model
Uplink Channel:GPRS/CDMA/Network
Downlink Channel: Wave carrier
Power Supply Mode
Three Phase Four Wires
Operating Voltage
(3×220/380V)±20%
Rated Frequency
50Hz
Power Consumption
Active Power: ≤10W;
Apparent power: ≤30VA(static power consumption)
Temperature Condition
Standard Operating Temperature: -25~55 centigrade,
Relative Humility: 10%~95%
Weight
2.kg
Company
Introduction:
Wuhan Radarking Electronics Corp. is a modern share enterprises which focusing on the smart Internet of things(IOT) /smart grid energy consumption sensor/intelligent electric safety integrated solution. It established in 2002(former name: Wuhan Radarking Co.,Ltd.)and went public on January 27, 2015 with the stock abbreviation RADARKING and stock number 831722. It owns the independent R&D center and factory which is the key recommended high-tech enterprises in Wuhan city.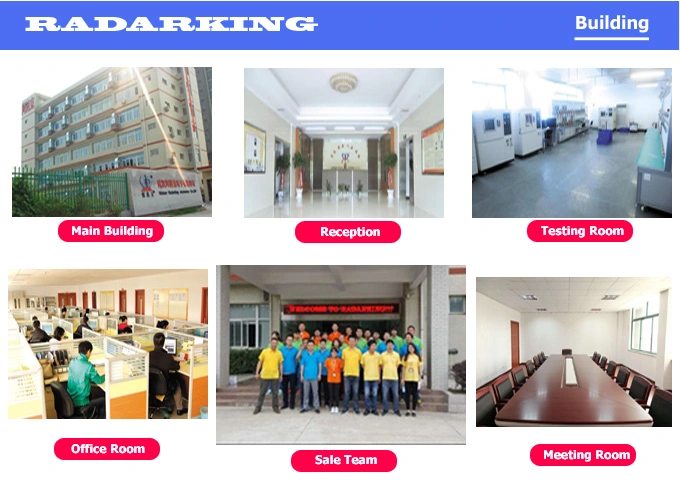 It mainly R&D, manufacture and sell the integrated solution of smart Internet of things(IOT) energy consumption sensor/smart grid energy consumption sensor/energy consumption information acquisition and transmission(Collector, Concentrator, Communication Module), smart electric meter, smart water meter, "RDK" energy Internet of Things(IOT) intelligent energy safety integrated solution, digital campus energy consumption acquisition(meter reading) charging management integrated solution, 4-in-1 Meter energy consumption acquisition(meter reading) charging management integrated solution, 4-in-1 Meter/All-in-One Card cloud computing total charging management integrated solution, energy consumption monitoring and analysis integrated solution, mobile phone APP(Energy Consumption, Fast E Top Up).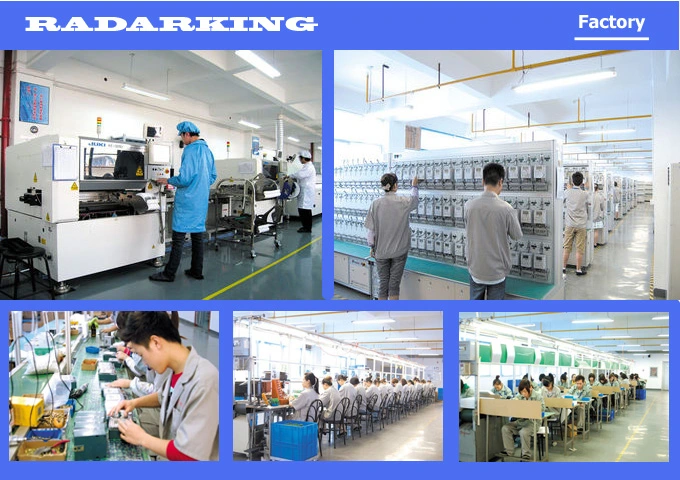 Principle:
It pursues "Military Academy, Military Morality, Character, Integrity"business philosophy. According to the " Success once at a time, Advance and reliable, Customer satisfaction, Continuous improvement" quality policy, produce the military high standard products depend on the talent and technology advantages. By military character, do the man first and then work, and provide the high quality products and favorable service to the domestic and overseas clients. With the high quality products and favorable service, it has won the good reputation from clients and won the large market share. (The group users has more than 3000).
Management:
We have a high efficiency, innovative, serious management team, and the factory has already passed ISO9001-2008 QMS, and ISO14001-2004 environment management system. It has not any batch quality problem since establishment. AQSIQ( State Quality Inspection Administration) take the spot checking of our electric meter during 2009-2016, and all the meter passed the inspection. Fully proved that the production is according to our quality management system, and the product quality is stable and reliable.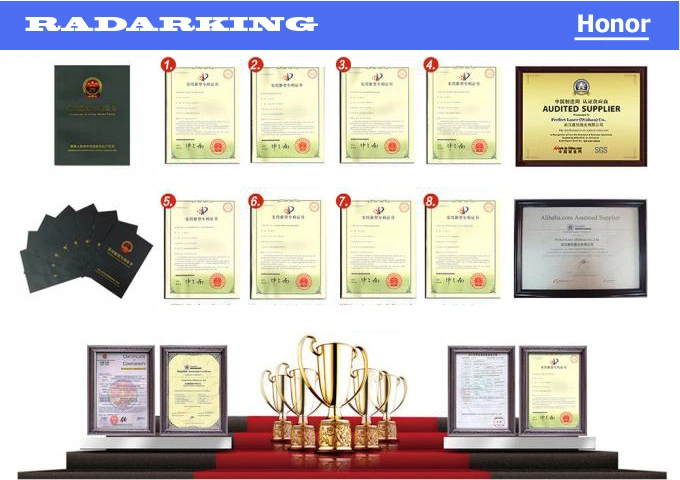 Oversea Market:
Quality product performance and good reputation, our products are not only successful sales in China, but also have been exported to more than 100 countries and regions in the world, including: Mongolia, Malaysia, Bangladesh, Germany, Italy, Russia, Brazil , India, the United Arab Emirates, Saudi Arabia and other countries, the products are subject to a great welcome and praise.